U.S. Department of Labor Features High Road Alliance's work with the International Union of Painters and Allied Trades (IUPAT)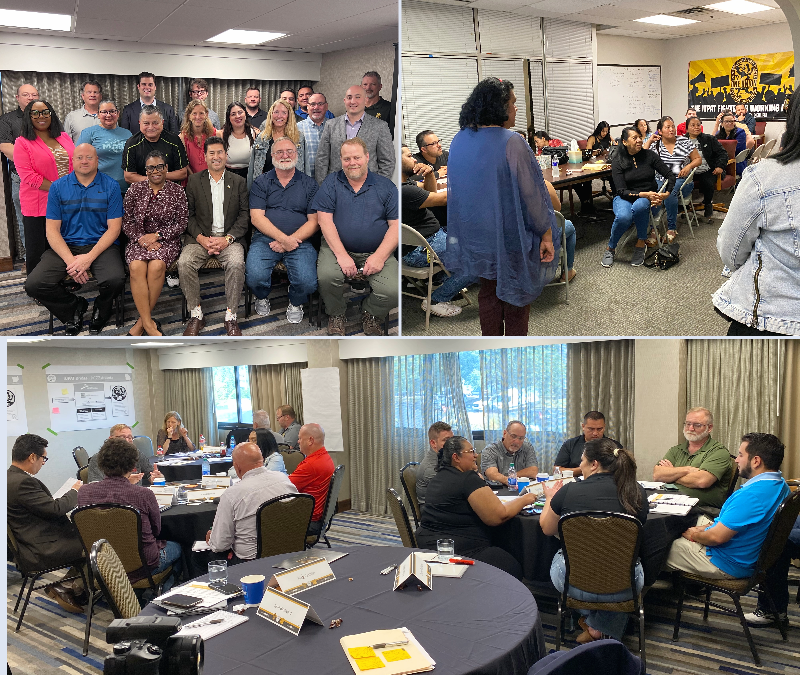 It has been a great honor over the past year for High Road Alliance to work with 8 IUPAT District Councils in 14 states to expand access to their apprenticeship programs for English language learners and others with need for basic skills education.  By partnering with public adult schools, community colleges, and American Job Centers, IUPAT training centers are integrating English as a Second Language (ESL) instruction and supportive services into their apprenticeship classes, setting up brand new pre-apprenticeships, and offering community ESL classes at union facilities.  
In September, High Road Alliance led a gathering of six of these IUPAT District Councils, their public education and workforce development partners, and the U.S. Department of Labor (DOL) Labor-Management Partnerships Division to share lessons learned and plan next steps to equitably include more workers and meete the hiring needs of contractors through these programs.  
A new blog post by the U.S. DOL describes this recent gathering and the promise of this collaborative approach to integrated union apprenticeships, basic skills education, and support services to expand equitable access to training and high quality jobs.  
We look forward to continuing our work with IUPAT and continuing to open doors to apprenticeship for more English learners and other talented workers!